Superior Sensitivity

Trika rods are Trika rods are 1.5x to 2x more sensitive than competitive rods.

Carbon Fiber Weave

Our patent pending carbon weave process makes our rods lightweight, durable, and ultra-sensitive.

Direct Savings

Our direct-to-consumer business model eliminates the middleman markup cutting the retail cost in half.
Compare Rods
Directional Weave
High directional weave is lighter and stronger.
Directional Weave
i
Sensitivity
Sensitivity defines how well a rod can transmit information from the end of the line to the angler's hand.
Sensitivity
i
Spined and Balanced
Spined rods enhance the power and action, while balanced rods provide better ergonomics and less fatigue.
Spined and Balanced
i
Guarantee
365 days unconditional money-back guarantee. No questions asked.
Guarantee
i
Warranty
Any abnormalities in quality or materials will be reimbursed or replaced.
Warranty
i
100% Carbon Blank
Our proprietary carbon weave process transfers more vibration for higher sensitivity.
100% Carbon Blank
i
EkkoChamber
Amplifies vibration to the reel seat for increased sensitivity.
EkkoChamber
i
Titanium Guides
Light and corrosion resistant.
Titanium Guides
i
Titanium Tip
Titanium frame that is light, tangle free, and durable.
Titanium Tip
i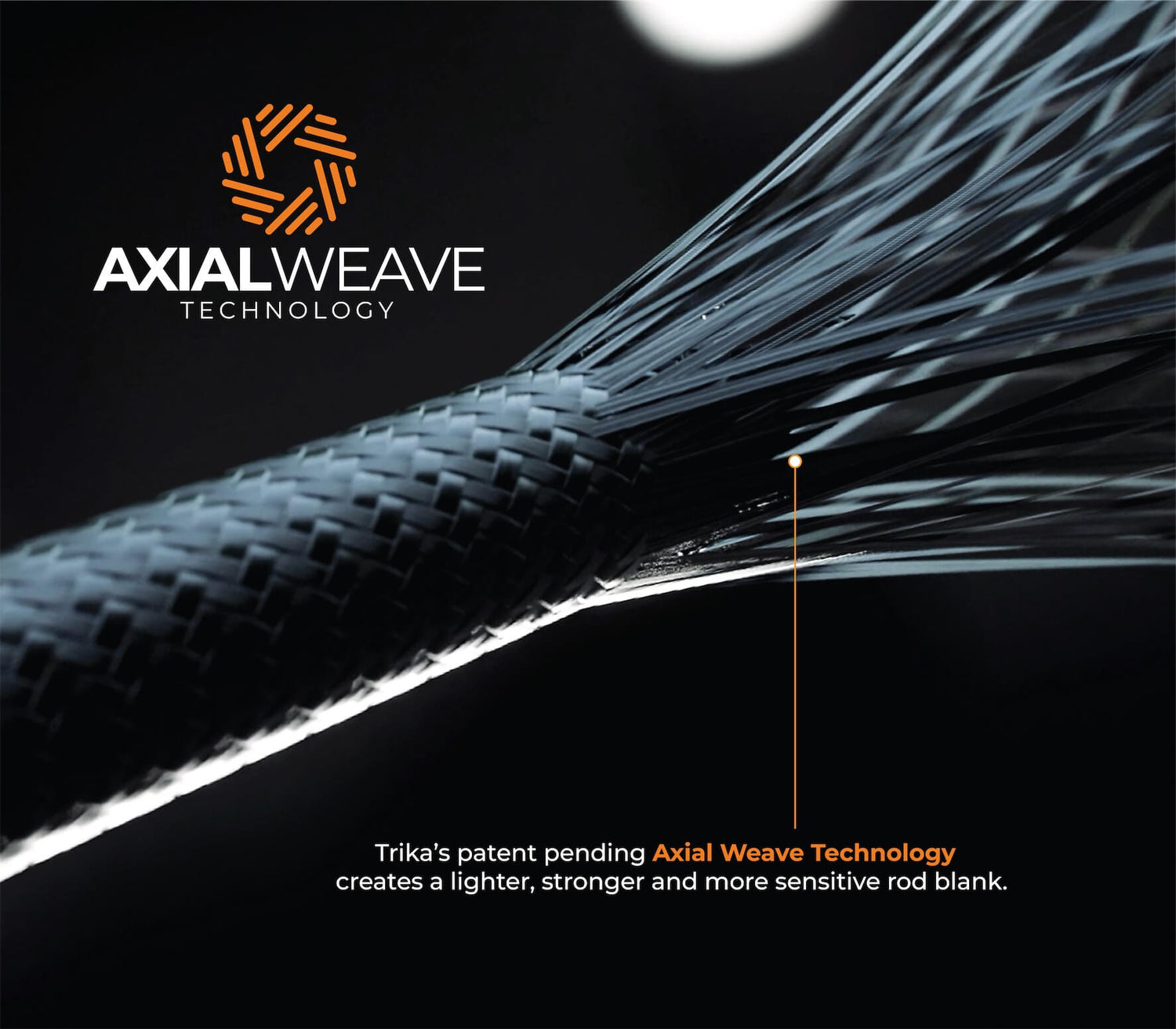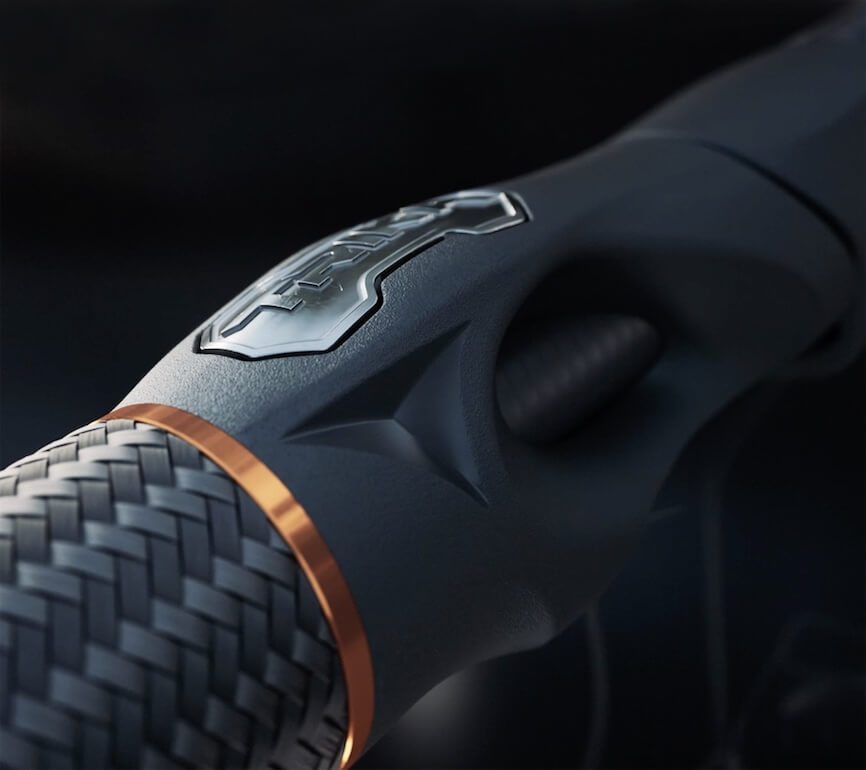 Custom Carbon Components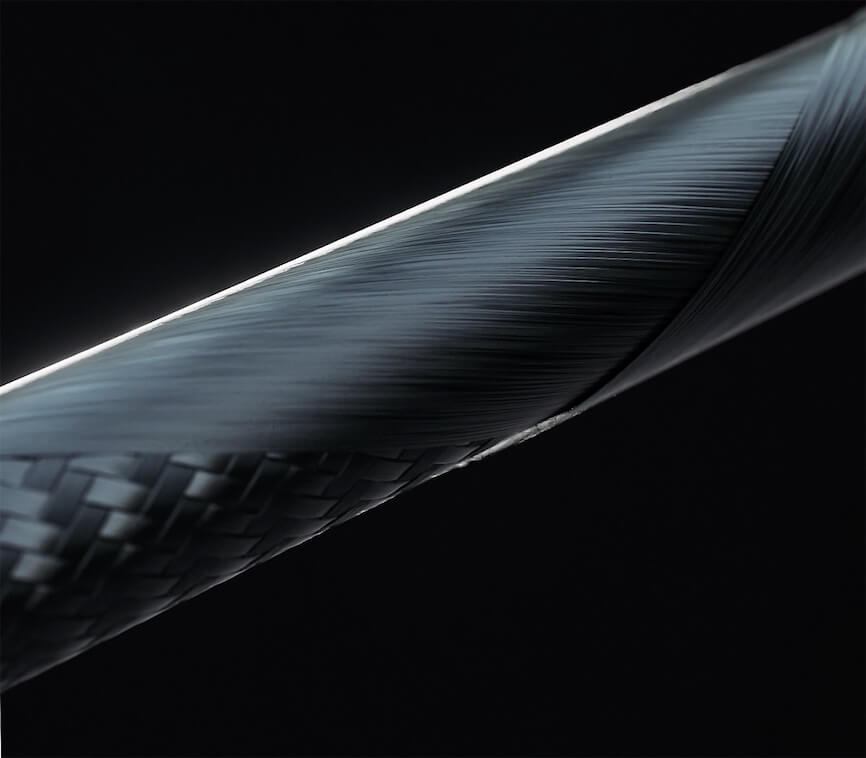 100% Carbon Blank
Ultra-Sensitivity
Vibration travels down the blank to the center of the rear grip and then is amplified back to the reel seat increasing sensitivity at your hand.
Learn about our tech
01 /

Scientifically proven

Trika rods have been scientifically tested by an independent testing lab against the top brands on the market today. The results speak for themselves, and the detailed report is online.

View the report

02 /

A history of disruption

Trika is a team of experienced professionals whose focus has always been to create new innovative products for the outdoors industry. Our team developed Rage Broadheads, Ravin Crossbows, IQ Bowsights, Block Targets, and GlenDel 3D targets to name a few. We are now focused on the fishing industry.

03 /

LTD lifetime warranty

All Trika products have a 365 love it or return it guarantee for a full refund. We also warranty our products against any abnormalities in craftsmanship or materials.